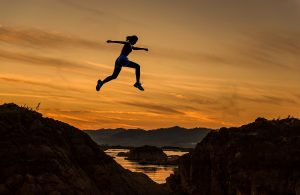 Junoon…a 'dewanapan'…a madness….is what is required. The junoon to achieve something. The junoon to be where you want to be. A single most stubbornness to pursue your goal. Where its just your passion, your zeal, your single minded determination…almost to the level of fanaticism to get what you want. Where just nothing else matters. Where its just you and your destination.
Beware though, this junoon can get you to a rock bottom. This junoon can keep you hungry. This junoon can keep you real poor. This junoon can get you expelled. This junoon can displace you. This junoon can make you misunderstood , even in the eyes of your closest ones. This junoon can change everything that's comfortable around you. This junoon can also send you to a state of oblivion, or even anhilation.
Are you prepared to embrace this junoon? Don't be scared, because what will get you there is what made you go there in the first place – your intention. That something inside you that tells you – Yes! This is what you want.  You will get the strength. You will get more and more of this strength as long as your aim is to be of benefit to others – be it living or non-living. When all seems to be lost, a new door opens. When all energy seems to be drained, an inspiration makes you run. When you sit down tired with your head in your palms, wondering what to do next, a savior appears.
And then, before you realize it, you have reached there. You have run your race and come out tops. And the difference between you and any other runner? Junoon.